FOR THE REAL DAREDEVILS!
The real daredevils can jump from the water ramp for 2 hours. Because of the speed you reach on the ramp, you fly high and far through the air.

The water ramps are divided into 3 different levels of 7, 9 and 11 metres high. Race against your friends with a bodyboard on the 9-metre ramp. Are you the first one to the bottom?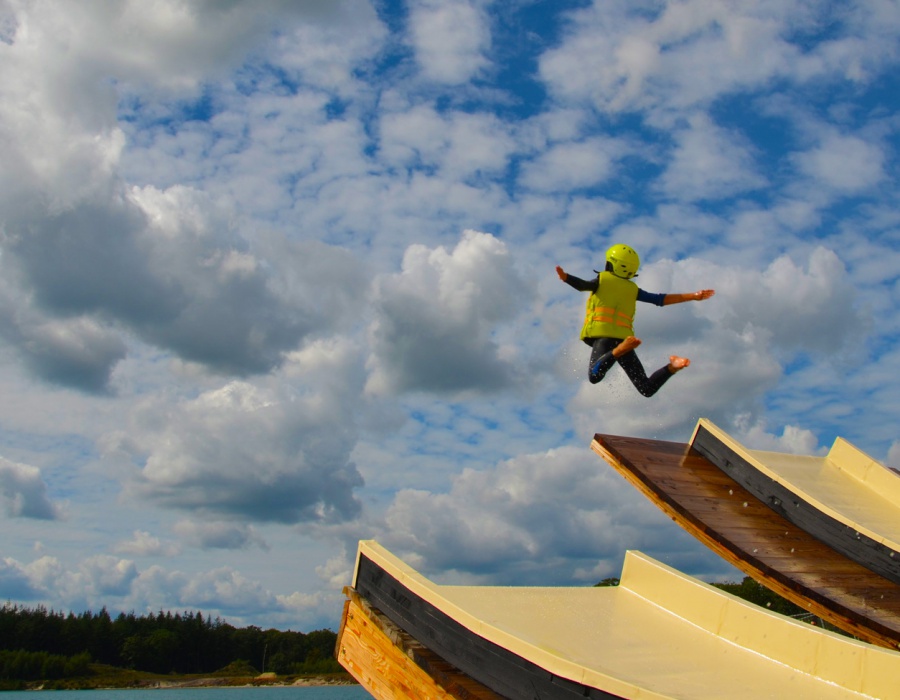 INFORMATION
Before you are allowed on the ramp, you will be given a helmet and a life jacket. The instructor gives instruction on the jumping technique, and you start practising on the 7-metre ramp. After permission from the instructor, you may proceed to a higher level.

* From 12 years. All participants must be able to swim a minimum of 25 meters.

* We ask you to be present 45 minutes before the start.

Book tickets now