SUPPING AND CANOEING
Sup or canoe across the clear blue water of the Gasselterveld.

Come and explore the Gasselterveld by sup or canoe. Because of the clear blue water, it feels like you are abroad. After instruction from the instructor, you can independently sup or canoe on the water. The sups are suitable for 1 person, the canoes for up to 3 people. In addition to the 1-person sups, we also have one family-sup. This large sup can accommodate up to 4 people.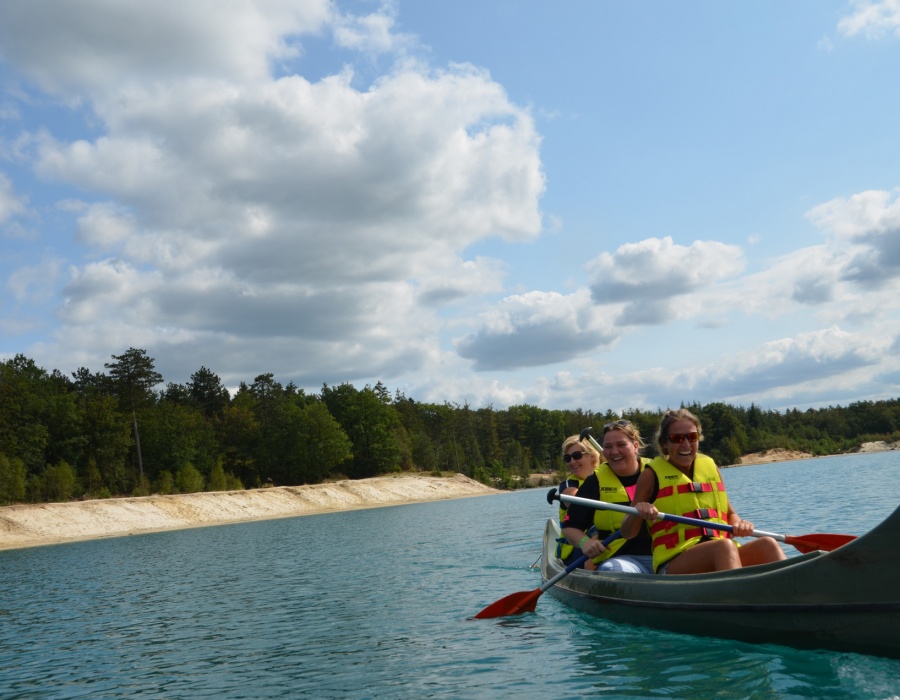 INFORMATION
| | | | |
| --- | --- | --- | --- |
| Sup or canoe | Duration | Price | Extra hour |
| Rent 1-person sup      | 1 hour | € 10,- | € 5,- |
| Rent family-sup 4 people | 1 hour | € 22,50 | € 10,- |
| Rent 2-person canoe | 1 hour | € 10,- | € 5,- |
| Rent 3-person canoe | 1 hour | € 15,- | € 7,50 |